---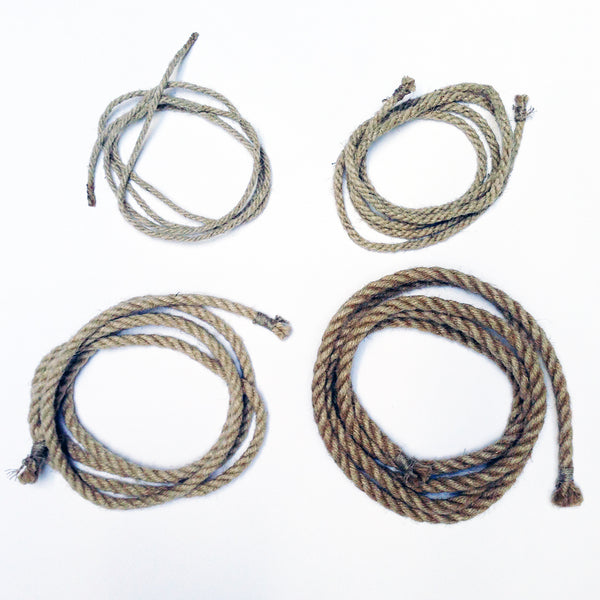 Component: Hemp Rope Replacement
Regular price $8.50
Replacement hemp rope for bells
Jingle Bells:
XS- 6' of 4mm
Medium- 7' of 8mm
Large- 7' of 8mm
Thrown Bells:
Small- 6' of 4mm
Medium & Large- 8' of 10mm
XL- 9' of 12mm
Birdhouses:
Birdhouses- 8' of 10mm 
Hemp rope is a strong natural fiber but will eventually rot if left outside in the weather & rain. If your piece hangs outside, yearly rope replacement will be required. Please check rope periodically to replace before it breaks
Hand made in NYC
All items ship in 4-8 weeks, please contact us to inquire about immediate delivery
Thank you!