---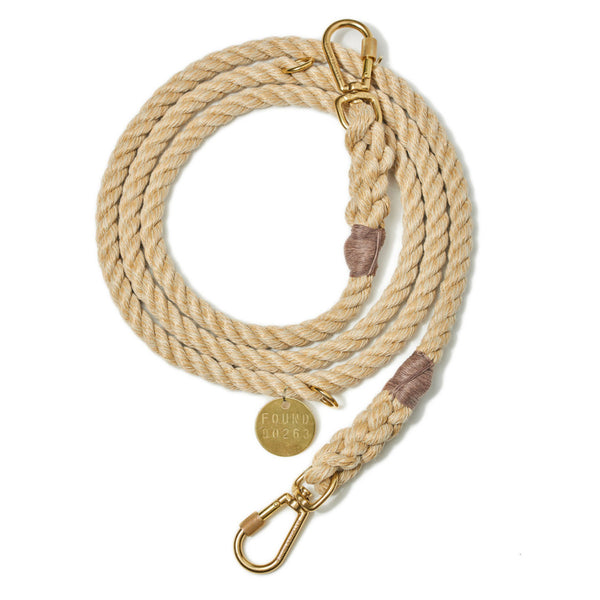 Dog Leash- Found My Animal Adjustable 7'
Regular price $62.00
I've had this leash since Sparrow my dog came into the family 11 years ago and I still have, use, and love this leash! 
Handcrafted by Found My Animal in New York. Each leash has a numbered brass tag that reads "FOUND". Part of the proceeds from their sales go to support animal welfare and rescue organizations with a whole section of their website dedicated to helping facilitate direct pet adoptions.
The leashes are hand-spliced to withstand hundreds of pounds of pull and the rope ends are "whipped" (same as what I do on the ends of rope for my bells). Fixed to each end are solid brass lockable carabiners designed to allow additional safety for pups big and small.
Available in sizes Small (dogs 5-12 pounds), Med (12-50 pounds) or Large (50-100 pounds)
Wear this leash multiple ways- here are a few examples:
1. Hands-free, around the waist
2. Make a handle by clipping carabiner to the O-ring
3. Walk two dogs and form a handle with a simple knot in the center
Hand washable, line dry
Hand made in NYC
All items ship in 4-8 weeks, please contact us to inquire about immediate delivery
Thank you!